I've had the honor of creating license plate guitars as tour gifts for several artists that were given by their sponsors or tour promoters. Recently I was contacted by a representative for country music star Tim McGraw. Pennzoil, sponsor of McGraw's 2014 Sundown Heaven Town tour, wanted to present him with a gift at the end of his tour that highlighted their relationship.
Working closely with my client, we came up with this license plate guitar, which incorporates Louisiana and Tennessee plates from McGraw's home states - he was born in Louisiana and now lives in Tennessee.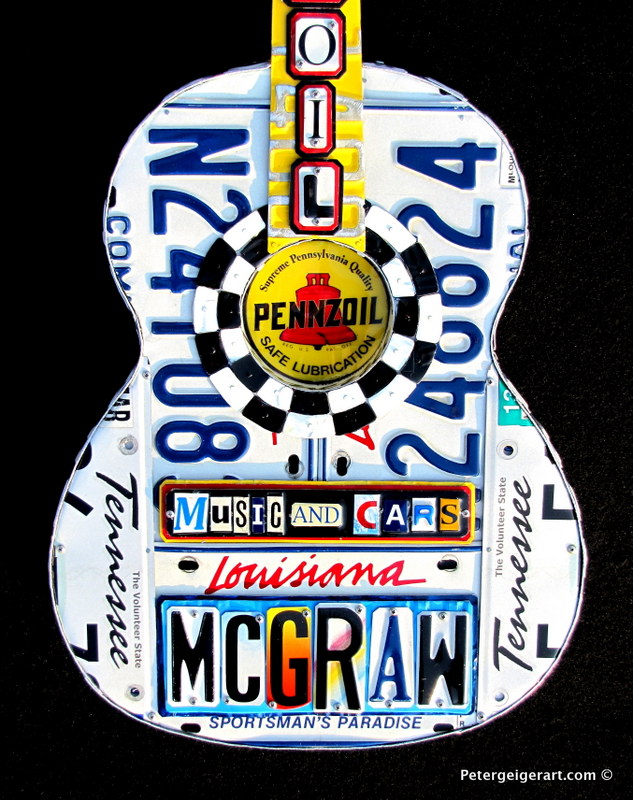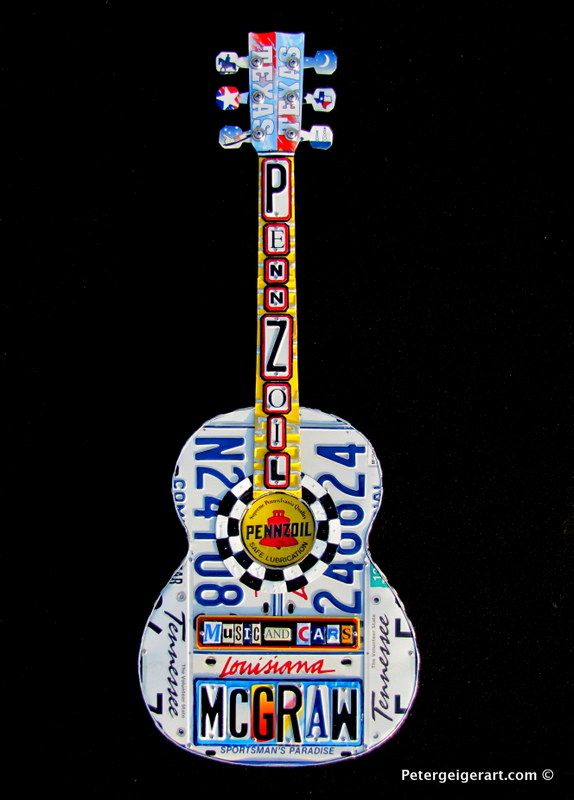 The Pennzoil logo is prominently displayed in the center hole, and I used a checkered flag design to represent Pennzoil's commitment to racing. I also used the company's signature yellow and red colors to highlight Pennzoil, which is written down the neck. The Texas plates are on the headstock to signify Pennzoil's headquarters. Around the sides are sayings, "Turn it Up and Drive," and "Music and Cars," which are the central themes of his tour and their relationship. On the keys, you'll see an oil well to represent Pennzoil, a star and the state of Texas to pay tribute to their headquarters, and a cowboy on a horse, which symbolizes Tim McGraw.
The guitar was given to Tim McGraw on August 16 at the culmination of his tour.